November 18, 2015
November 18, 2015
Asher's "This Flight" ads for FWA win international award
Asher is proud to announce that a series of print advertisements it created for Fort Wayne International Airport placed first in the Print Communications category at the Airports Council International – North America inaugural 2015 Marketing and Communications Conference in Nashville, Tenn.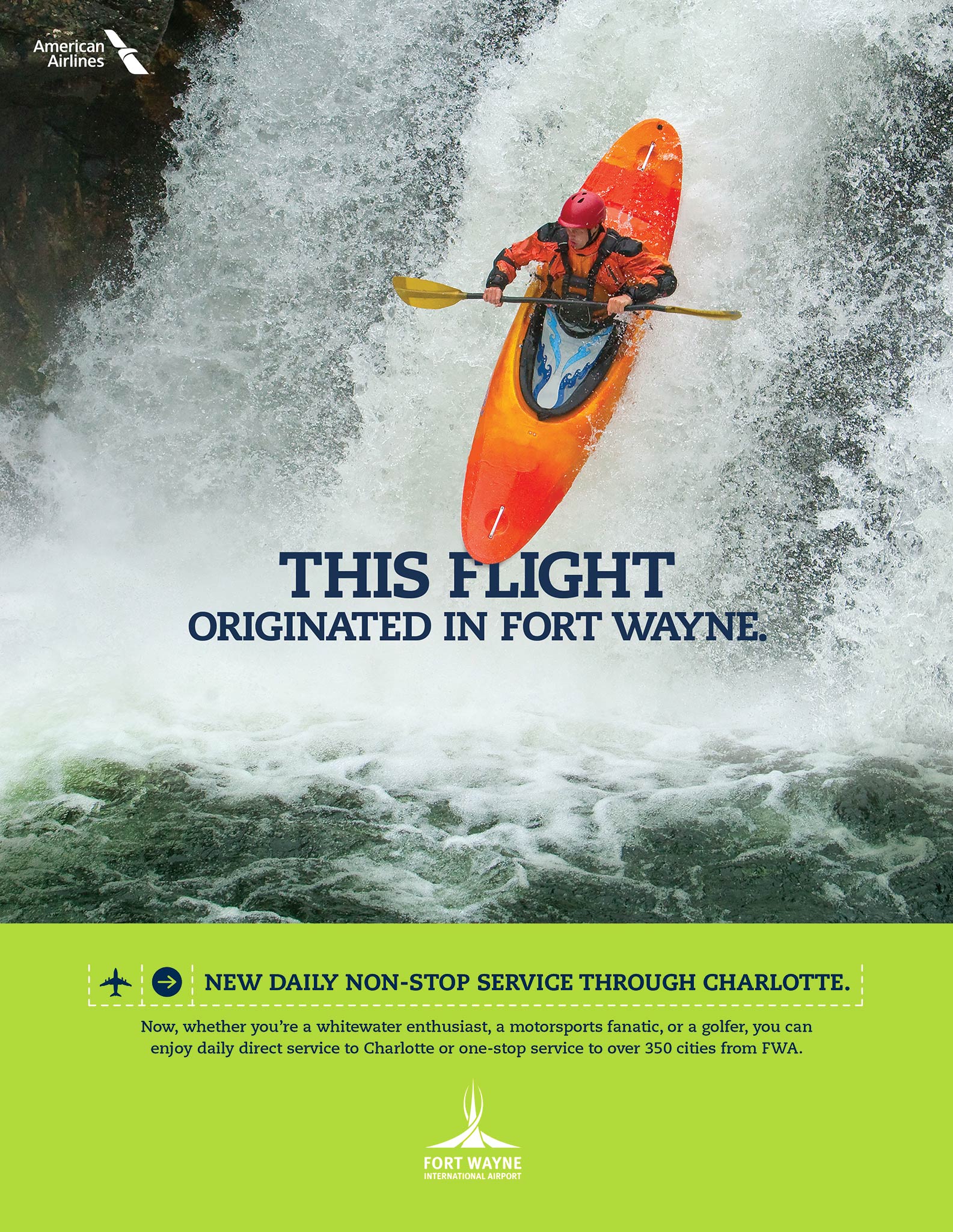 The "This Flight" campaign was launched after American Airlines' announcement of new nonstop service from FWA to Philadelphia and Charlotte, N.C. The premise behind the print ads was to remind the community that, with access to seven major hubs, travelers could get anywhere from FWA–including popular connecting opportunities through the hubs. The ads feature compelling imagery that depict a "flight" taking place (for example, over a waterfall, in a hot-air balloon or atop someone's shoulders), all originating from FWA. These "flights" take place in Philadelphia, Charlotte, New York City, and London.
"We are proud to partner with Fort Wayne International Airport to increase the community's general awareness of its flight options and to help boost traffic," said Asher president Tom Borne. The number of seats at FWA was up 19 percent in July 2015 compared to July 2014, and traffic is up 15 percent year-to-date. Asher has been the airport's advertising and PR agency of record since 2002.
With more than 350 entries in 18 categories, the awards recognize the quality, talent, and creativity within the marketing, communications, and customer service field of the airport industry. For more information, visit http://aci-na.org/content/flight-launch-party.