March 26, 2021
March 26, 2021
Meet the (Female) A-Team: Asher Celebrates Women's History Month
In honor of Women's History Month and International Women's Day, we want to spotlight and celebrate the strong female leadership that helps steer Asher toward success, both as an employer and agency partner. With only 11% of female creative directors across the industry, we are especially proud to have women at the helm, bucking national trends and working alongside our male colleagues to set an example for other agencies.
Women head several departments at Asher, including creative, accounts, media, human resources, and administration. Additionally, they comprise almost 60% of Asher employees, representing every agency service and championing creative talent at every level.
The importance of a female perspective is embedded in our culture, and we would be remiss to not translate that to our clients and community partners. In addition to servicing many women-owned businesses, we've worked with Girls Scouts of Northern Indiana-Michiana, the premier nonprofit group for girl's leadership development.
Another partnership we're proud of is with Saint Mary's College where we've done numerous campaigns speaking to girls from pre-teens to young adults. Whether the girls' goals are to break into traditionally male-dominated fields or become workplace leaders, the creative is aimed at empowering them to reach their full potential.
Understanding what resonates with female consumers also just makes good business sense, as women drive approximately 80% of consumer purchases. Women fulfill many roles as employees, mothers, caretakers and mentors, and this reflects in their diverse purchase habits. This influence on buying habits extends to traditionally male-dominated industries as well, including automotive, technology, and financial services.
The female experience is great to talk about, but why not hear it from the source too? We interviewed our female leadership team to gain insight about how their marketing careers have shaped them as leaders, helping them lead change, innovation, and their team. Check out their stories.
Jennifer Roberts – VP, Executive Creative Director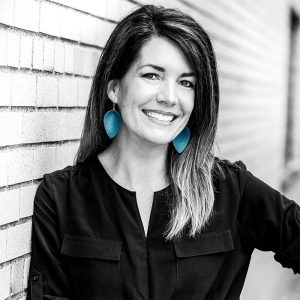 Previously an art director at Asher, Jen has come home to serve as the collaborative leader of the creative department. Having served as a creative director, art director and production artist throughout her career, Jen has a strong command of the print and digital design spheres. With numerous awards and enterprise-level experience under her belt, she knows how to dial in to a client to produce fresh designs and spot-on creative that drives brands to success. Jen also brings vast knowledge in the retail and automotive industries in particular, including brands like Vera Bradley, Audi, Hyundai, and Kia. Jen holds a degree in Graphic Design & Illustration from Indiana University.
"It's inspiring to be surrounded by strong female leadership at Asher. In advertising and marketing, women leaders have been few and far between for a very long time. Female creative directors make up only around 10% of the industry. I'm super proud to work for a company that supports women in their roles not only as leaders, but also as mothers and mentors."
Jill Brown, Senior VP/Media Director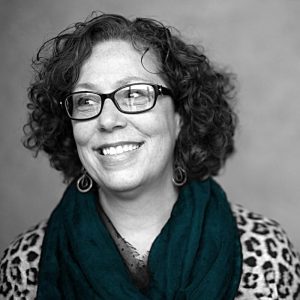 Everyone calls Jill the "Queen of Media"—and for good reason. She has driven agency growth since 1992, and brought a wealth of experience with TV and radio networks prior. Jill has purchased local, regional, national and international media, including television, radio, print, outdoor and digital. An expert in the art of media strategy and negotiation, Jill oversees the media team in the development of traditional media plans for a variety of Asher clients, including Indiana Tech, Ivy Tech, the Indiana State Agency Media contract. She's also deeply involved in the community as well, contributing her time to organizations from her church to United Way. Jill is a graduate of Ball State University.
"Media is constantly changing and evolving, and our team has always been flexible in changing with those needs. No one medium is responsible for delivering a successful campaign. You build a team of individuals that bring something unique to the table and the result is a cohesive formula for client success. The sum is stronger than the individual parts."
Kara Kelley, President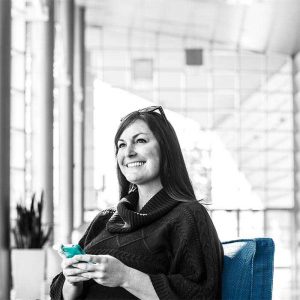 With decades of experience leading retail franchisees from local to international markets, you would be hard-pressed to find someone who knows more about franchising than Kara. After graduating from the University of Dayton, she spent 6 years at a San Francisco-based public relations agency and came home to Fort Wayne in 2007 to join the Asher team.
Named agency President in 2016, Kara's philosophy of team building reflects not only in leading the Asher brand but her commitment to community organizations as well. In 2014, she was named one of Fort Wayne's "40 under 40" business leaders who is making a difference not only in the workplace but the community. She was also nominated for Greater Fort Wayne's Champions of Change Award, is a member of the executive board of Community Harvest Food Bank, chairs the Strategic Task Force for the Historic Embassy Theatre, a board member of the Indiana Franchise Association and is on the marketing committee for The Circle of Ivy, a statewide women's philanthropic effort.
"I'm so thankful for the great mentors that I've had in my career; they didn't hover over or micromanage, they empowered," says Kara regarding her professional development. "Here at Asher we let people learn, and we encourage them to take ownership. It's part of the beauty that has transcended across generations at Asher, and part of what makes us successful."
Katie O'Muireagain, Director of Client Engagement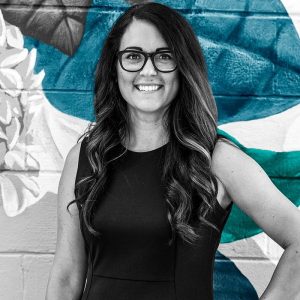 Katie brings a diverse portfolio of experience in marketing, account service, and client management, and business development initiatives to the table. But some of her greatest strengths include her ability to listen with compassion and turn those insights into solutions. With over 15 years of experience as a client and account strategist, she is a master of taking care of her clients. Her experience spans a range of verticals, including higher ed, healthcare, and tourism. Katie serves as an excellent mentor for the AE team, which translates well to her experience as a marketing instructor for a northeast Indiana university. In 2020, Katie was also named one of Fort Wayne's "40 Under 40". She has a bachelor's degree from Indiana Wesleyan University and an MBA from the University of Saint Francis.
"What I love most about the marketing industry is how wonderfully inconsistent and ever changing it is. There is always something new to learn or a problem to solve! As a person motivated by growth, the industry has pushed me to constantly work hard and be better. One of the most important lessons I've learned along the way is that, at its core, marketing is about humans. People are most important. This understanding reinforces my priorities as a leader, which include supporting and empowering my team to rise and meet challenges head on, both personally and professionally."
Margaret Davidson, VP/General Manager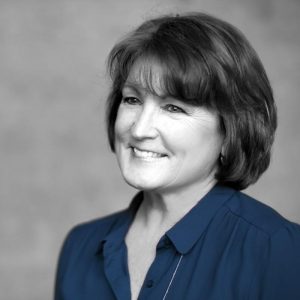 Margaret is a veteran to the marketing world, specializing in branding campaigns, highly responsive media, PR initiatives and public media relations. The face of Asher's Indianapolis office as key mentor for account executives, Margaret opened the doors in March 2014 and has been managing state, regional, and national accounts ever since. In addition to being a DePauw University graduate and former CMO for Indiana State Fairgrounds, Margaret's been deeply ingrained in statewide marketing campaigns for decades. When it comes to Indiana and the people who live in it, no one understands how to motivate a community to action better than Margaret.
"One of the best pieces of career advice I can give is to learn how to spot growth opportunities and to go after them, even if you feel like you're not ready. Especially in an industry like marketing that continues to evolve, you have to get used to adapting not only for your own professional growth but also for your clients as their needs change. If you're feeling any apprehension at the ambiguity of a new challenge, then that's a good reason to keep going. It means you're growing. "
Megan Bennett, CFO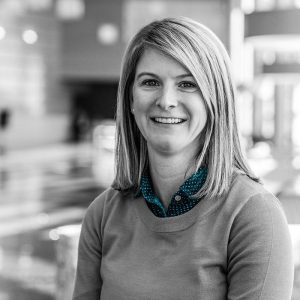 Megan's number-crunching skills are second to none. She had a rich career in the finance sector before coming to Asher, serving in securities finance, corporate development, and product management. Now as CFO, she provides leadership across accounts payable and human resources in addition to managing her finance duties. While Megan's one of the first ones to tap on the shoulder about portfolio management and IRAs, she's a great person to chat about international travel with too. While she's an Indianapolis native, she's also a former resident of Sydney, Australia! Megan holds a degree in finance and marketing from Boston College and an MBA from Indiana University.
"I am proud to work with some of the brightest minds in advertising at Asher. I am inspired on a daily basis by the strong female leadership at Asher and challenged to bring my best work product to the agency every day. "
Our Final Message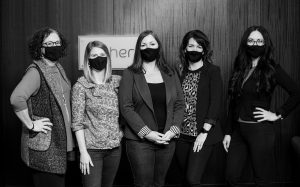 We want to continue to grow this agency as a force for increasing visibility for diversity and inclusion. Every day, our female leadership works alongside our male counterparts to shape the cultural narrative unfolding before us, rather than being shaped by it.
We hope you'll join us on this journey for a new era of marketing and advertising. Happy Women's History Month!