January 4, 2019
January 4, 2019
Will the 116th Congress hit a Wall even before it gets underway?
On Jan. 3, all 435 Representatives and one-third of the U.S. Senate were sworn in as members of the 116th Congress.
The transition will not likely be a smooth one. A partial federal government shutdown that started at midnight Dec. 22, 2018 — largely over funding levels for a protective wall at our southern border with Mexico – looms over the new Congress. The President would like $5 billion in new funding for the wall and Democrats set sights on a number far less.

I worked in the U.S. House of Representatives for nearly 10 years and remember vividly the excitement of swearing-in day and the newness of a two-year Congressional session where anything seemed possible.
Returning members and freshmen of our federal Legislative Branch must rush to resolve the federal government shutdown (only five of the 12 spending bills that make up the federal budget have been enacted), leaving nine major agencies unfunded (Agriculture, Commerce, Justice, State, Treasury and Transportation to name a few) and 820,000 federal workers furloughed.
As of this moment, a literal "wall" of political might stands in the way of the 116th Congress being able to hit the ground running.
Large tasks lie ahead. Any piece of legislation that was not approved by both houses of Congress and sent to the President in 2018 starts anew in the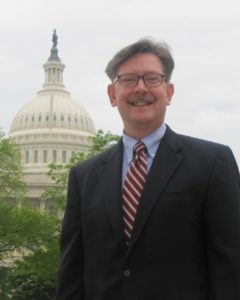 116th Congress. Each two-year Congress, approximately 5,000 bills are introduced by Senators and Representatives; yet only about five percent make it out of Committee and are adopted by both houses.
Before you know it, the President will be issuing the Fiscal Year 2020 federal budget and addressing a joint session of Congress for his State of the Union Address.  The majority of the Fiscal Year 2019 bills are not finalized so planning for the FY 2020 budget and Congressional budget oversight will be at a disadvantage.
Many other policy issues face the new 116th Congress, including the possible extension or modification of multiple business and personal tax credits and incentives, immigration via the Deferred Action for Childhood Arrivals (DACA),  health reform and pharmaceutical costs, Land and Water Conservation Fund, Violence Against Women Act, Higher Education Authorization Act and many others.  House Democratic chairs are anxious to conduct oversight of the Trump Administration and on climate change.
The make-up of the new Congress will impact its focus, and those who want to seek government activity. Just to review, here's a snapshot:
Democrats won enough seats from Republican control to secure a Democratic majority, and Speaker Nancy Pelosi is likely to return to power and control the gavel and agenda.
The Senate remains controlled by Republican leaders, gaining two new Senators in the recent election. Majority Leader Mitch McConnell is continuing at the helm.
A record number of women (126) will be sworn in — 106 Democrats and 20 Republicans.
Ninety-six lawmakers have military experience, down six from the start of the last congressional session. It's another decrease in veteran representation in Congress, a figure that has declined steadily since the mid-1970s.
The new members include several firsts for Congress – the first Muslim women, the first Native American women and the first African American women from several states.
I have a front row seat to the action if you and your organization need to know what is happening, what it means and how you can get involved.
————————————–
Mike Fulton directs Asher Agency's Washington, D.C. office and offers expert public affairs counsel to our clients that helps boost their communications, advocacy, relationship development and strategic partnerships. Mike can be reached at mikef@asheragency.com