June 28, 2016
June 28, 2016
What Does Mobile Friendly Mean?
Last year something happened that many had been predicting for years; mobile searches grew to over 50% of all searches made on Google. What does this mean for companies looking to be found on the web in 2016? Quite a lot indeed. It means that they need to be concerned in the event their website is not mobile friendly, as Google and other search engines now rank non-mobile friendly sites lower within their search results.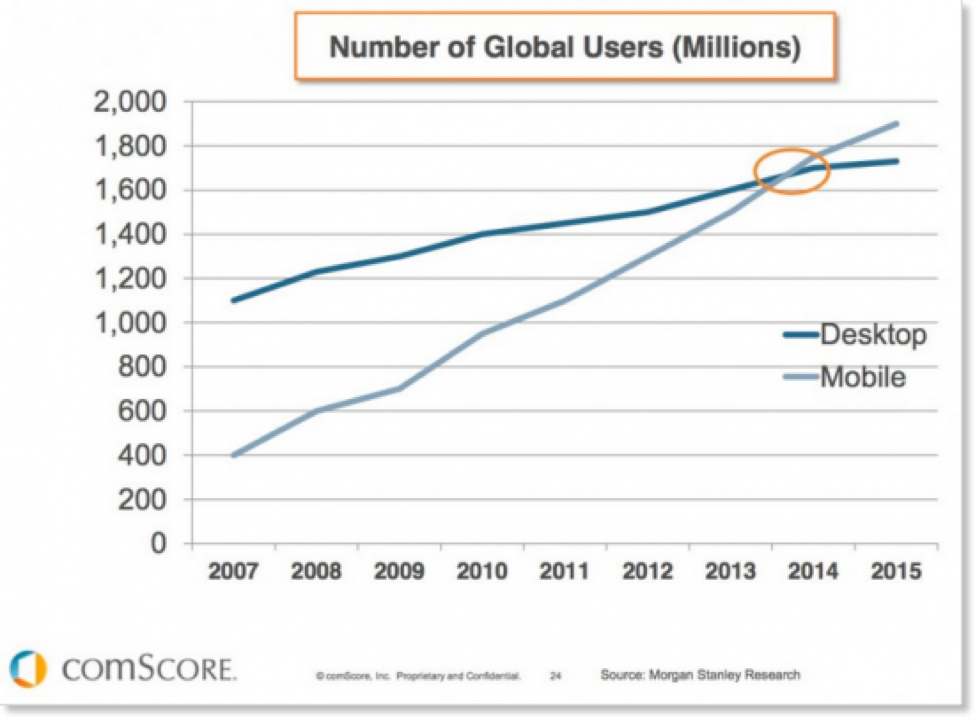 Google just removed their right bar advertisements in 2016 as a direct response to mobile traffic. See, on a mobile device the screen real-estate is much less than on a traditional computer. Those right bar ads either weren't being displayed or were being ignored. Google also changed the number and types of location pages that it now returns in search results. Last year Google changed their results to show only 3 relevant location listings instead of the prior 7.  Again, this can be traced back to the rise of mobile.  No one wants to spend time scrolling down forever on their mobile phone to get a company's website.
But what really is 'mobile friendly?' To be honest, it's a lot of things. Most web design agencies view it as designing a web page to display well on a phone or tablet. I happen to believe it is much more than that. Looking at a mobile display is only one part of a larger equation. That equation includes marking up your text so that Google can easily read it and display it back to users looking for products and services a company offers. Additionally, it includes marking up your website so that when a mobile user clicks on a phone number, the phone app is activated…or by clicking on an address, activating the phone's GPS system to guide the user to the desired physical location. It can even extend to utilizing the phone's camera or accessing photos on the phone's internal storage system. All these things make a site more mobile friendly and therefore make the site index higher in Google's search results.
With competition always increasing online, the markup of your site can make the difference between being in business or out of it before a customer ever walks through the door. When you make it easy for the customer to click on a phone number or an address and they immediately get the desired result, the perception of your business as competent immediately goes up.
-Author: Brandon Wolf