October 28, 2017
October 28, 2017
We Remember Tim
Asher's founder Tim Borne passed away yesterday after a hard-fought battle with cancer. Tim proved all the doctors wrong, beating the odds for months, and spent his final days with his wife Ann and his daughters Kate and Christine. Tim was 71.
This is a sad time for everyone who knew Tim, but we are bolstered by the memory of his inimitable spirit and leadership. There would be no Asher without Tim Borne, of course, but—even more importantly—our lives would not be the same if we hadn't met him.
Tim's accomplishments are well-documented elsewhere, but it's worth mentioning a few career highlights:
Tim founded Asher in 1974 with one client and helped grow the agency to its current size of 65 employees and over $55 million in annual sales, with offices in Fort Wayne and Indianapolis, IN; Atlanta, GA; Cary, NC; Oklahoma City, OK; Dallas, TX; Lexington, KY; Charleston, WV and Washington, D.C.
Recipient of the Sagamore of the Wabash, presented by Governor Evan Bayh
Recipient of the Silver Medal Award, Presented by American Advertising Federation of Fort Wayne
Honorary degree recipient from Ivy Tech Community College for dedicating his personal time, financial support, and business acumen to Ivy Tech Northeast
Board member, Canterbury School, Canterbury School Foundation, Fort Wayne Center for Medical Education, Fort Wayne Economic Development Commission, Fort Wayne Museum of Art, Greater Fort Wayne Chamber of Commerce, Headwaters Park Alliance, IPFW Business Leaders Advisory Council, Junior Achievement, Mad Anthonys, Salvation Army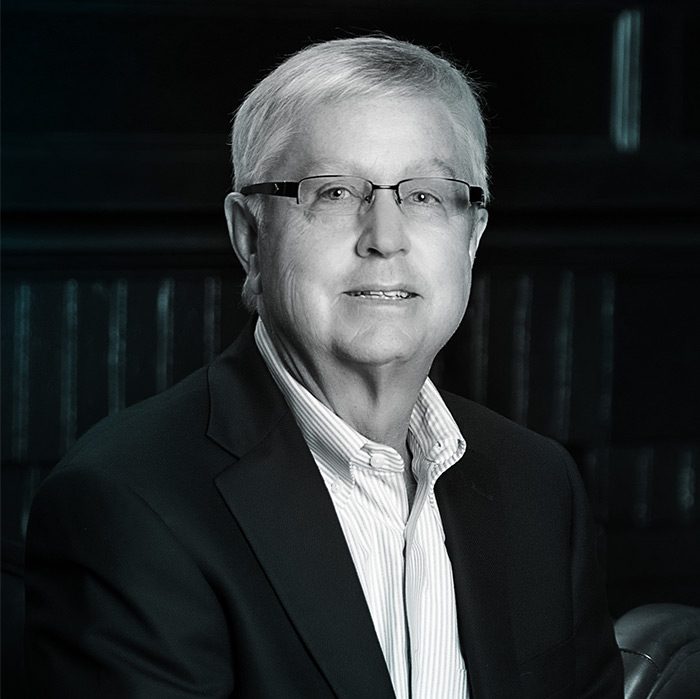 While Tim made his clients and employees a top priority throughout his career, he was first and foremost a devoted husband, father, brother, father-in-law, uncle, and son. He loved golf, politics, and—albeit begrudgingly—the dogs Ann and his daughters brought into the Borne household.
Perhaps the most notable thing about Tim was his sense of humor and his knack for providing perspective and a much-needed laugh at exactly the right time—especially during challenging times. This quality overshadowed even his remarkable intelligence and business savvy. That's what we'll remember most about Tim.
We are glad that you got to know Tim and that he got to know you, and we are humbled by the countless individuals who have reached out to share their memories and pay their respects. Our business is relationship-driven, and Tim always enjoyed spending time with clients and our staff. Whether you knew him well, or just met him in passing, you were part of that legacy. Thank you for being part of the extended Asher family.
A memorial service for Tim will be held at 1 p.m. on Saturday, December 23, at Plymouth Congregational Church, 501 West Berry Street, Fort Wayne. Preferred memorials are to the Church, Canterbury School (Borne Library Fund) or to Visiting Nurse and Hospice.