January 7, 2020
January 7, 2020
Roofs, Runners and a Wristwatch – 3 Advertising Success Stories
I often claim I am immune to consumer advertising. My husband and I do not own a TV, and I rarely listen to commercial radio. Although I realize I'm being targeted with messages 24/7, I believe I can tune them out when they're not relevant. Imagine my surprise, then, when I realized that in the past year I did make several purchases—one large and two modest—that were completely ad-driven.

Purchase 1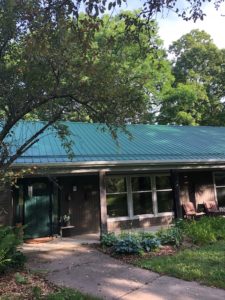 One project on our home-improvement list was a new roof. We admired the attractive, durable metal roofs sprouting in our neighborhood, but the price made it easy to keep putting off. In the spring I began seeing billboards for a metal roof company located in a nearby town. On a whim one day I visited their website, watched the customer testimonials, viewed their Facebook page and emailed for a free consultation/estimate. Within hours I had received a reply and scheduled an appointment. At our house, the estimator described the steel product, walked us through the installation process, explained the financing options, then provided a quote. After picking our jaws up from the floor we bit the bullet and signed a contract. Three months later, a sleek green metal roof was installed over the old asphalt shingles on our house and garage.
Moral of story: "Traditional" forms of advertising such as billboards can be effective, especially when people are captive in their cars and (hopefully) not swiping their smartphones.
Purchase 2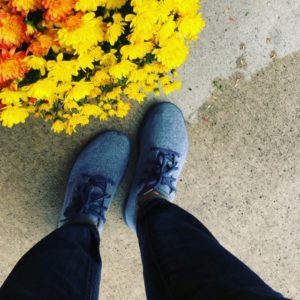 I tend to dislike ads that interfere with my mindless scrolling of Instagram, but I was intrigued by the near-constant ads I was served for funny-looking shoes made of wool called Allbirds. They bill their "runners" (lace-up sneakers) as the world's most comfortable shoes, and also "light on your feet, easy on the planet," which appealed to my environmental leanings. I was interested, but not enough to spend $100, much higher than my normal shoe budget. But then I spotted a friend wearing them, tried them on and discovered for myself how comfy and lightweight they were. I received a pair for Mother's Day and became an instant convert. A co-worker later tried mine on and ordered a pair, then recommended them to her sister. I continued my mini-influencer status by posting photos of my Allbirds adventures on Instagram, where other friends saw them and the cycle continues!
Moral of story: Digital ads that follow users on their favorite social media platform can eventually lead to sales and create loyal groupies for the brand.
Purchase 3
In the fall, my husband's well-worn watch finally died, and he needed a replacement. But how to narrow the thousands of possibilities, with every combination of features and in every price point?  So I asked him to suggest several brands/styles he might like for a birthday gift. He turned to one of his longtime favorite magazines, Outside, whose print ads reflect rugged, adventure-oriented sportswear, gear and equipment that has been field-tested by expert users. He took the time to research dozens of brands that advertised in the magazine and ultimately chose a waterproof military-inspired Citizen Eco-Drive (no battery required). Moral of story: Print ads, although much scarcer than 50 years ago, still play a role in a product's media mix.
Now that I've discovered just how susceptible to advertising I am, I wonder what ads will influence me in 2020. Perhaps I will spring for the colorful wool Bombas socks that I see at the top of every day's New York Times online version. (Appealing to my altruism, they note that for every pair purchased, one pair is donated to a person in need.) Or maybe I will travel to the Caribbean eco-resort whose lovely images appear on my Facebook feed. It's fun to imagine how I might surprise myself!