December 28, 2017
December 28, 2017
Reflection and Gratitude
This time of year is always one for reflection. It has been a year of significant changes for Asher, some exciting, others bittersweet. We lost our beloved founder, Tim Borne, after a hard-fought battle with pancreatic cancer. Tom Borne stepped into the role of CEO and I stepped into the role of President. While Tom has no immediate plans of retirement, life is short and there are many tropical islands to explore. Along with the support of an incredibly experienced Management Team, he has been grooming me to take over the day-to-day operations of managing the agency.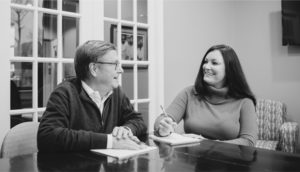 As Tom and I were reflecting on 2017, it was a joy to review the names of new clients who entrusted our Asher team to drive their business forward. They ranged from national brands to local start-ups, each with their own unique set of needs. We are also incredibly grateful for our existing clients who have worked with Asher for years – some only a couple of years, others for a couple of decades. It is our clients who motivate us each and every day to do our very best.
Most importantly, we were also reflecting on our people. They are the ones who make the marketing campaigns sing, who take such great care of our clients. We are incredibly proud of our A-Team. Similar to our client roster, there are some folks who have only been with Asher for a few months, while others have been with us a few decades. We truly are a family. So, from our family to yours, we want to say thank you and wish each of you a wonderful, healthy and prosperous New Year!