December 26, 2019
December 26, 2019
2020 Marketing Trends: Asher Team Predictions
Considering how much advertising has evolved in the last decade, the only guarantee in this industry is change. From the proliferation of video content, to omnichannel initiatives, technologies and practices are blooming (and withering) around us every day. Rather than being trendy, it takes experts to determine what trends matter enough to become industry standards. Armed with decades of agency experience, the Asher team weighs in on marketing trends for 2020.
Web Development
The Future of WordPress Gutenberg Editor—Brandon Peat, Director of Web Development
It looks like 2020 could be the make-or-break year for Gutenberg, a block-based modular page editor for the #1 CMS in the world (WordPress). First rolled out as an optional plugin in 2017, it was made WordPress' default editor in the infamous 5.0 update of November 2018.
The rollout was so bad that:
In the months leading up to the 5.0 release, the WordPress accessibility lead quit.
A group of developers created a fork of WordPress, sans Gutenberg.
After the public outcry surrounding the 5.0 launch, the core WordPress team released a Classic Editor plugin, which disables Gutenberg and returns the historic TinyMCE editor.
Thus far, we've experimented with Gutenberg but have yet to deploy it on a client site (and we're not alone). Our goal is to continue to work with it through 2020 and find a way for us to modify Gutenberg enough—and make sure it's accessible enough—to be viable for our clients. But at this point, my answer to that prospect is still a big question mark.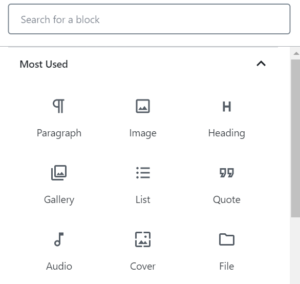 Digital Marketing
The Consumer Desire for Authenticity —Anthony Juliano, VP and General Manager
Consumers are becoming more accustomed to seeing content in their social media news feeds created by their friends and family members. This is now more prevalent than polished, carefully scripted marketing messages delivered by paid talent. This means authenticity is becoming an even higher priority. Marketers should focus on the strength of their story and partner with those who can tell it honestly and spend less time worrying about production values. It's going to become easier for audiences to separate reality from fiction—and the degree to which those audiences trust brands will scale accordingly.
Social Media Marketing
Trends in the Top B2B and B2C Social Media Platforms—Brett Gauger, Social Media Strategist
It has been a wonderful year for the visual storytelling app, Instagram. Instagram Stories are now a topic of discussion that have brought new updates in with Shoppable Stories Tags, Create Mode and Stickers, such as Donations, Question and Chat Invite.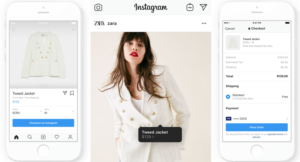 New features have also debuted in Instagram Direct, allowing businesses to receive and respond to private messages via desktop, and other updates to grant responses from user to user. Instagram's IGTV became more popular in 2019 with the opportunity for long-form video, which challenges the dominant video platform, YouTube.
While content visibility, hashtags, exclusivity and video content have been LinkedIn strongholds, the platform has made concerted effort to amplify communities within organizations and companies. For example, LinkedIn crafted the feature "Celebrate a Teammate" to generate greater employer and talent branding. By promoting new employees or appreciating existing roles, this feature delivers a new way of positioning your employees as brand "ambassadors," otherwise known as brand advocates.
Public Relations
The Power of Influencer Marketing in Communications and Advocacy—Mike Fulton, Director of Public Affairs and Advocacy
Third-party validators are more important than ever when it comes to communicating and advancing one's cause. An estimate from Mediakix puts corporate spending on influencer marketing for 2019 between $4.1-$8.2 billion globally.
Applying this to a government context, 2020 is a Presidential election year with all 435 House seats and one-third of the Senate (34 seats) up for grabs, plus there are many governors and state legislators gearing up with campaigns. When you add local government races, this will impact the ability of traditional paid and earned media coverage to gain air time with this influx of political advertising and media coverage. The number and scope of "media"—newspapers, websites, blogs, radio and broadcast outlets—covering government at all levels has ballooned. Even so, one must be cognizant of the political leanings and funding of these so-called news-gathering and opinion purveyors.
When it comes to finding influencers in this space, there are plenty of options locally and globally. I am finding more and more that Twitter and LinkedIn are effective ways to reach reporters, editors and producers (and other contacts where you cannot find their email addresses). Do not neglect to follow up, though. People, especially reporters and elected officials who seek reputational enhancement in their careers, like to be thanked publicly and on social media for publishing a story, meeting with a group or other relevant activities you do together.
Accounts
Client and Customer Journeys—Katie O'Muireagain, Director of Operations and Business Development
Asher excels at relationships. Our account team works hard to serve our clients with professionalism and persistence. While we all know that people do business with people they like, it is easy to hide behind email or social media instead of picking up the phone or grabbing coffee with our clients. Our goal in 2020 is to continue to look for ways to foster client relationships and become true partners, not just another vendor selling creative work. By nurturing our already well-tended client relationships, we can expand and refine our portfolio, thus attracting more clients who are seeking the capabilities of a full-service agency.
The single biggest change in marketing, the continuation of a trend we have been following, is the increasingly complex customer journey. Since digital media adds more touchpoints to the traditional buying cycle, it's paramount to understand attribution across channels. Whether our goal is to increase college enrollment, flights to Sarasota or foot traffic in stores—our marketing efforts will continue to be more meaningful by understanding the beliefs, hurdles and habits of our clients' customers across a fragmented media landscape.
This fragmentation of attention across media (folded in with technological advancements) also means personalization will continue as a crucial marketing objective. The infographic below is a roadmap of the customer journey, but the path to purchase is certainly not always linear. Hence, we craft unique customer journeys for all our clients to fit their unique media and messaging needs.
Farewell to 2019
That's a wrap! Here's to a year (and decade) of immense change, and the exciting adventures that lie ahead for marketers and clients. Keep an eye on our blog and we'll keep you in the loop on what's moving and shaking the advertising world all year long.