November 2, 2016
November 2, 2016
Worth a Thousand Words: The Rise of the Visual Internet
For four years, I worked for the nation's second largest hardware store co-op, with 3,600 stores around the world. As e-commerce manager, it was my job to build and maintain each store's online identity and work with owners and managers to tell their stories online. When I would ask them to share what made them different, I usually heard long, detailed accounts of their history—how, for example, their father's father started a business that survived for 30, 40, or 50 years. While all these stories were great, they did little to nothing to increase sales or bring people into the store.

One primary problem with these stories is that they almost always came in written form. And while there's certainly nothing wrong with a well-crafted narrative, it's not the first impression today's consumer wants. In short, the old adage "a picture is worth a thousand words" has never been more accurate. To reach today's consumer, you have to tell your story visually.
There are a number of brands that do this especially well—including small, emerging companies that have modest budgets. One example is Recycled Fire Fighter, a company that repurposes old fire hoses into wallets and other gear. Their approach to telling their story visually begins on their website, which leads with images, not words. On Instagram, Recycled Fire Fighter uses a consistent visual style and strikes an appropriate cadence with 3-4 posts each day. Recycled Fire Fighter also stands out because they stage their products to do more than just look good: they also demonstrate ways customers might and will use them. The imagery conveys an image of products that are sturdy, well built, and ready for anything.  They also take the time create and share videos both long format (> 3 Minutes) and short format about their products and changes they have made to their production line and the products they produce.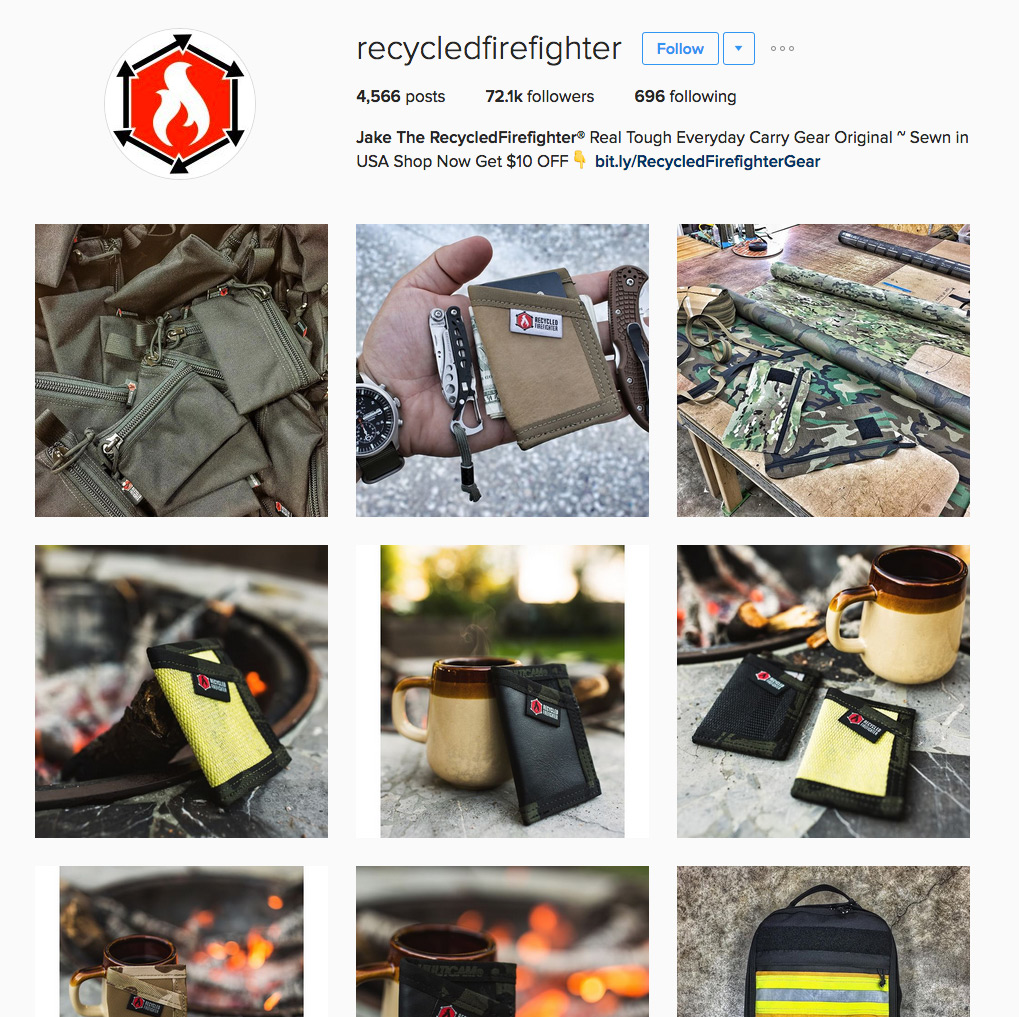 If it were only good at visual story telling, Recycled Fire Fighter might not be a successful business. However, the company is also very responsive to questions, and they make changes to the products based on feedback from social media followers.  In addition, they use words selectively and effectively—while letting imagery lead the way.
Author: Brandon Wolf